"Help me to perform whatever miracles you want of me today."
Prayer For My Child/Children
Dear God,
My child is so precious to me. Give me the words You would have me speak for my child's welfare.
Cleanse my mind of worry.
Fill my mind, instead, with the knowledge of how much You love my baby and how strong Your power is to protect.
I decree You speak to my child and guide her in Right Action.
I affirm that, as she explores life, she hears Your Voice clearly—
Listens to Your whispered warnings—
Follows Your guidance—
And is safe in Your love.
And if she is so full of enthusiasm—or confusion—that she takes a wrong step,
You hold out Your arms, dear Lord, and catch her.
For You now move Heaven and Earth and protect her
As The Protector of all innocents, no matter their age,
And I decree my child is an innocent.
You whisper and paths change. Danger turns away. And my child, hearing You, turns toward safety.
For nothing is stronger than You.
No evil can circumvent Your Knowing.
No voice can speak louder; no force can move mountains as You can.
Nothing can penetrate Your Net of Protection around my child.
I rest easy, knowing I have turned over the care of my child to You and that You never fail me.
I affirm my child is safe in Your Arms, now and forever.
That You teach her, through me and through others, her beauty, her Divinity and her worth.
You teach her such great self love and respect,
That she takes tender care of herself always.
And we spend many happy days in each others company, during the remainder of my life.
For it is a new millennium in which Your power and wisdom reigns.
As Jesus said: Ask and ye shall receive;
So do I speak The Word which You infuse with absolute power:

My child is safe now and forever more.
Thank You, God.
And so it is.
Amen.

June 16th: Prayer Of Protection For My Child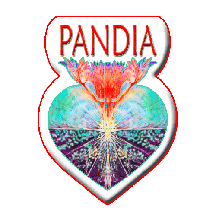 Pandia Publishing "Be The Light"
Prayerforce.Org ©2003-2009 Clyo Beck

Background Image Courtesy Nicole Campbell