"According to your faith be it unto you." Matthew 9:39

"Now faith is the substance of things hoped for, the evidence of things not seen." Hebrews 11: 1

"Blessed are they that have not seen, and yet have believed." John 20:29
Are you ready to heal your "No money for me, God," vow?
If you are sick of being broke, EFT (Emotional Freedom Technique) expert practitioner Margaret Lynch will be accepting students into her fabulous healing course, 7 Levels Of Wealth Manifestation.
To acquaint you with EFT and the power of her work, Margaret is offering a preview through access to a series of videos with which you can tap along.
7 Levels Of Wealth Manifestation Videos
IS THIS YOU? SPIRITUAL…AND BROKE
If you are spiritual – if you love God – and yet you are having problems with money then, make no mistake, you need to take Margaret's course and step up into transformation of the inner beliefs that weaken your faith.
I took Margaret's course, loved it, and felt a real shift. It will be a real eye-opener for you. [Read more →]
November 30, 2011 No Comments
 MONEY PRAYER: My Bank Account Is Full [Read more →]
July 8, 2009 No Comments
7) USE PRAYER AND VISUALIZATION DAILY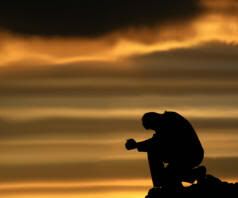 What is prayer? It is communion with God.
Do you need to do anything special to communicate with God?
No. You are communicating with God 24/7. God is closer to you than your own fingernails. God hears every thought and responds accordingly. You can't press pause. You can't press stop. God hears it all and is responding 24/7 whether you know it or not. [Read more →]
July 4, 2009 4 Comments