I have an admission to make.
Every day for ten days last June, I watched each one of the four visualization videos  posted on the official website for The Secret.
I did  this because they each filled me with such good feelings – tremendous feelings of gratitude – toward our Creator and Mother Earth. They made me purely happy.
Since my feelings were  so intense, I started to journal privately about my experiences so that I could chart the changes that would occur in my life, because I knew changes would come.
Joy is the fuel of positive change, so these feelings will continue to manifest more good things in my life as I continue to cultivate them.  In fact, this practice of watching visualizing videos inspired me to increase my prayer practice and make other positive changes as well.
Yet, for years I did not realize how important it is to start and end my day with an inspirational experience. I've since learned what a tremendous difference it can make.
So, whether you choose to watch an inspiring video, read uplifting literature, spend time  speaking affirmative prayer, or listen to happy music, do something to "bookend" your day with positive thoughts and inspirational material that lifts your spirit.
I do it and it makes a huge difference in how my day goes.
If you are not sure where to start, start by watching these 4 videos. Watch all four every day for 30 days. It will only take about ten minutes per day to watch them all and, in exchange, they will raise your energy.
One warning: they may make you cry before they make you laugh. But that's okay, isn't it?
As the saying goes, God is closest in laughter and in tears. And most of us, I'm convinced, are carrying tears that need to be released. It's part of our journey; part of being human.
However, when you fill yourself with positive feelings first thing in the morning and then again before you go to sleep, those good feelings begin to transform you, and everything around you. The tears disappear and only joy remains. It's quite amazing.
And should you want to buy the Secret DVD or book, there is a widget on the right hand side of this blog that allows scrolling to find the product you want,  whether it's the book, DVD, daily teachings, or gratitude journal.
So enjoy.
August 18, 2010 No Comments
The first few times I watched this visualization created by the producers of The Secret
to help heal Planet Earth, I wept. [Read more →]
July 10, 2009 No Comments
7) USE PRAYER AND VISUALIZATION DAILY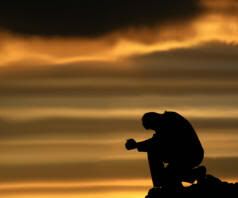 What is prayer? It is communion with God.
Do you need to do anything special to communicate with God?
No. You are communicating with God 24/7. God is closer to you than your own fingernails. God hears every thought and responds accordingly. You can't press pause. You can't press stop. God hears it all and is responding 24/7 whether you know it or not. [Read more →]
July 4, 2009 4 Comments