Prayer To Overcome Addictions
Dear God,
I come to You as I come to no one else.
I am so sorry.
I have nearly thrown away my life, my body, my soul
—through addiction.
But recognition of my addiction
has never given me power to control it.
You know this.
You never blame me.
You know the truth.
Addiction is an attractor field - a low vibrational level.
I wound up there because I was trying to escape pain,
Or I was trying to experience something transcendent,
And I got stuck.
But there is a better way to escape pain,
And there is a better way to touch rapture.
I can receive an authentic calling from You.
Therefore, I surrender myself to what I can be
—to that highest level to which You call me.
I demand, now, in this moment, Father, that You call me
—that You call me loudly.
You call me and raise me up out of addiction
—and into a higher level attractor field.
And as You raise me,
So do You raise all of Humanity out of addiction
—and into a higher level attractor field.
Together we rise, as one force in You, one at a time and together.
You raise me because I deserve a better life.
You raise me because I am ready to be raised.
You raise me because the world needs me.
I rise and keep rising; I do not fall.
I rise because You need me.
I am Your Thoughts, Your Voice, Your Hands.
I rejoice in my inherent holiness.
For I am where You reside.
You lift me because I have asked
—and because you love me so very much.
By Your grace, as I read this,
My mind and energy align with Yours.
By Your grace, the power of my mind
Is multiplied exponentially by all who read this.
Aligned with You, we are more powerful than any evil
— or any substance—
Can ever be.
Together WE form a conduit of love.
It reaches into my need for addiction and I am healed.
By healing myself, I help heal Humanity's need for addiction.
Joy fills my soul. My gratitude is infinite.
Thank You, Beloved Creator.
And so it is.
Amen.
Prefer the old version of
this prayer? Here it is.






April 25th: Prayer For The Healing Of Addictions
Available in hard cover and softbound volumes.
U.S. ADDICTION STATISTICS AND LINKS TO HELP:
(will open pop-up windows)
Addictions of every kind create misery, destroy families and wreck lives. If you are grappling with any kind of addiction, you are not alone and there is help. According to this on-line article published by the National Institute on Drug Abuse:
"Addiction is a treatable disease. Discoveries in the science of addiction have led to advances in drug abuse treatment that help people stop abusing drugs and resume their productive lives. Different types of medications may be useful at different stages of treatment to help a patient stop abusing drugs, stay in treatment, and avoid relapse."
However, this U.S. government site also warns that, due to the Principles of Drug Addiction Treatment, pharmacotherapy is just one component of a treatment plan and that since "treatment must address the whole person," it often includes support groups, counseling and other types of help.
See the links below for various organizations, books and products that proffer themselves as having, at least, part of the answer for various addictions. Plus here is Amazon's list of Most Popular Books On Addiction as well as a collection of Christian Recovery Resources
---
CIGARETTES/NICOTINE: Nearly 71 million Americans¹ are addicted to nicotine
Stop Smoking Help - for Massachusetts smokers.
Quit Net
Self-Help Books & Patches (rl)
Cig-Arette (rl) - claims smokers will stop smoking in 7 days.
---
DRUGS: Between 52 million to 63 million Americans take these drugs¹:
Cocaine: 34.0 million Americans
Marijuana: 14 million Americas 12 or older used it at least once in 2003; 3.1 million used it daily
Crack: 7.9 million Americans
Prescription drugs: 6.3 million Americans 12 or older used either pain relievers, tranquilizers, stimulants or sedatives for non-medical reasons.
Ecstasy: 470,000 people 12 years or older
Heroin: 314,000 people 12 years or older Plus many take amphetamines, barbiturates, butyl nitrate, crystal meth, blue, hallucinogens, inhalants, etc.
Narcotics Anonymous
Addiction Help (offers a drug rehab locator.)
Books On Recovery (rl)
---
ALCOHOL: 14 million Americans - that's 1 in 13 adults - abuses alcohol or is an alcoholic
Alcoholics Anonymous
Al-Anon (help for friends and family of alcoholics)
Self-Help Books (rl)
---
GAMBLING: Americans spent 70 Billion dollars in 2002 on gambling and 10% of our population is addicted. Gambling is the fastest growing teen addiction. 60% of all gamblers have incomes under $25,000 per year.
Gambler's Anonymous
Gam-Anon (help for family and friends of gamblers)
Gambling With The Good Life
2 Self-Help Guides (rl)
---
SEXUAL ADDICTION/PORNOGRAPHY: Over 40 million Americans visit pornography sites regularly, and 10% of all adults admit to an Internet sexual addiction. Internet Filter Review reports that 47% of Christians polled said they had a major problem with pornography in the home. 20% of Americans - 1 in 5 - are estimated to have a sexual addiction.
Sex Addicts Anonymous
Sexaholics Anonymous
Sex and Love Addicts Anonymous
Codependents of Sex Addicts (help for friends and family of sex addicts)
S-Anon (help for friends and family of sex addicts)
Christian Recovery Resources (rl)
---
SHOPPING/DEBT: On average the typical credit card purchase is 112% higher than if using cash. Over 40% of US families spend more than they earn. On average Americans carry $5,800 in credit card debt from month to month.
Info on Compulsive Shopping and Spending
Debtors Anonymous
Money Saving Credit Card Secrets (rl) - A credit card site that isn't credit card pitches, although you can still find a "credit cards comparison" button with a link ad to credit card offers (next to a long list of criteria for choosing a credit card), I am very proud of my involvement and contributions to this site.
I consider it to be the best site on the web in regard to providing accurate and useful information about the pitfalls of credit card accounts, and about how credit card companies operate. (Tips and articles are on the blog.)
The site sells an e-book written by a credit card company insider on credit card management and debt reduction which I edited.²
---
EATING ADDICTIONS/DISORDERS: Eating disorders have doubled since 1960 and 13% of high school girls purge to lose weight or keep thin. 34% of all Americans are moderately overweight. Another 30% - 60 million Americans - are considered obese.³
Eating Addictions Anonymous
Eating Disorders Coalition
Hugs International A new paradigm in maintaining a healthy weight, Hugs helps you switch focus from the roller coaster of dieting to creating new behaviors that bring more fun and exercise into your life. Hugs' goal: get your attention off what you eat and on to enjoying life.

List of helpful books on eating disorders (rl) compiled by a recovering anorexic.
---
WORK ADDICTION/WORKAHOLIC: Bureau of Labor statistics report that 4 in 10 men employed as managers or professionals work at least 49 hours or more per week.

The Way - this Christian site grew out of the founder's working with addicted and homeless people. Defines a variety of hard and soft addictions, including computer addiction.
---
FINAL WORD
Please note that, if someone you know is very physically sick from an addiction, that person may need to enter a recovery facility to undergo detoxification under the supervision of medical staff. People do die from drugs and addictions, as did the daughter of the founder of Brookhaven Retreat, who died from an overdose of ecstasy.
So be sure that you - and the one you love - get the right care. Although drug rehabilitation clinics and recovery retreats are not cheap, when your life - or the life of your spouse or child - is on the line, nothing else much matters.
Finally, although you may lack the resources needed to go to a residential recovery retreat, money is not the key ingredient in healing from addition. Your relationship with God - and with yourself as a spiritual being - is the key ingredient.
As the founder of Brookhaven Retreat⁴ says in a video on her site:
"...we encourage each person to find the level of spirituality that is right for them, but we have shown that people that do not find a peace with spirituality have extreme difficulty in recovery. It is an absolutely predominant part of issues that have to be addressed in recovery."
---
¹ Cited by the NIDA for 2003
² Disclaimer: I edited the book and designed the site.
³ National Center For Health Statistics/National Center For Disease Control
⁴ Brookhaven Retreat, founded by Jacqueline Dawes, is strictly for women and not to be confused with the Christian camp in East Texas with the same name.
rl - Indicates a "referring link" in that, when you buy something that will help you through this link, you will also be helping Prayerforce.
Prayerforce is compensated for any purchases made from referring links, and for those clicks on Google ads that you make because you are genuinely interested in what an ad offers.
Thank you for following my referring links and checking out the products I feature.
If you find that any product I recommend is no longer what it claims to be, please send me an e-mail and I will stop recommending it.
~ Clyo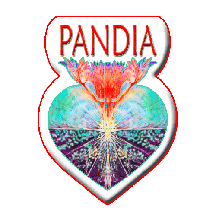 Pandia Publishing "Be The Light"
Prayerforce.Org ©2003-2010 Clyo Beck

Background Image Courtesy Nicole Campbell