"

Help me do the holiest thing I can do for those who suffer.

"


Mohandas Gandhi saw his people suffering under colonial rule. He led his nation to freedom, not through violent revolution, but through nonviolent noncooperation. He knew the power of prayer, and that we can do "the impossible" when the cause is just and our faith is strong. ~ Clyo
Gandhi On Prayer
Quotes By Mohandas Gandhi
"We must become the world we want."
"The prayer is not an old woman's idle amusement. Properly understood and applied, it is the most potent instrument of action." (M-V7-P94)
"The meaning of prayer is that I want to evoke that Divinity within me." (M-V5-P147)
"God is not a power residing in the clouds. God is an unseen power residing within us and nearer to us than fingernails to the flesh." (TIG-P19)
Not to believe in the possibility of permanent peace is to disbelieve in the Godliness of human nature." (TIG-P144)
"The sky may be overcast today with clouds, but a fervent prayer to God is enough to dispel them." (M-V4-P29)
"Three-fourths of the miseries and misunderstandings in the world will disappear if we step into the shoes of our adversaries and understand their standpoint." (M-V2-P181)
Terrorism and deception are weapons not of the strong, but of the weak." (M-V2-P20)
~ Mahatma Gandhi (Mohandas Karamchand Gandhi) ~

God's gift to the world October 2, 1869 to January 30, 1948
All quotes taken from a compilation by S.R. Tikekar found at www.mkgandhi.org
M=Mahatma V=volume number P=page number TIG=Truth is God (1955)



See also March 29th: God Resides In Me

Prayerforce: 365 daily prayers
Available as an ebook or hard cover volume.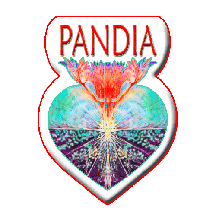 Pandia Publishing "Be The Light"
Prayerforce.Org ©2003 Clyo Beck

Background Image Courtesy Nicole Campbell