"

Help me do the holiest thing I can do for those who suffer.

"
Mother Teresa saw terrible suffering in Calcutta. Her response was to ask the church to allow her to establish a mission to minister to, in her words, "...the hungry, the naked, the homeless, the crippled, the blind, the lepers, all those people who feel unwanted, unloved, uncared for throughout society, people that have become a burden to the society and are shunned by everyone."
Although refused at first, she had faith and was finally able to follow her spiritual calling and establish the Missionaries of Charity in 1950. ~ Clyo
Mother Teresa Quotes
"When I was crossing into Gaza, I was asked at the check post whether I was carrying any weapons. I replied: 'Oh yes, my prayer books.'"
"God has created us to love and to be loved, and this is the beginning of prayer—to know that He loves me, that I have been created for greater things."
"Each time people come into contact with us, they must become different and better people because of having met us. We must radiate God's love."
"Love begins at home. Everything depends on how we love each other."
"If God chose me, He chose you. If He loves me, He loves you. If He trusts me, He trusts you. Never use ugly words for each other. Don't try to see what is bad. Find out what is nice in each other."
"Looking at the terrible suffering & fruit of war—[the] same thing, I was thinking, can happen through uncharitable words & actions. We do not destroy buildings—but we destroy the very heart of love, peace and unity."
"Have that deep respect for each other...what you have I do not have, [what] I can do, you cannot do, but together we do something beautiful for God."
"Please listen to the will of God. God has created us to be loved by His love, and not to be destroyed by our hatred."
"Let love and peace triumph and let your names be remembered for the good you have done, the joy you have spread and the love you have shared."
"If we have no peace, it is because we have forgotten we belong to each other."
"The people are asking for spiritual help, for consolation, they are so afraid, discouraged, in despair, so many commit suicide. That's why we must concentrate on being God's love, God's presence—not by words, but by service, concrete love, listening."
"Hope is the great gift from God. Hope is the sign of life."
"If you pray more you will pray better."
"We need to pray to be able to be so one with Christ, one with God that nothing can separate us from the love of Christ."
"You must learn to pray - maybe not big prayers but talk from the heart to God, open your heart to God."
"You are the co-workers of Christ Himself and He wants you to be so totally His wherever you are, whatever work you are doing, there to be that sunshine of God's love.
"Be very careful not to allow partialities to spoil the beautiful work of love God has entrusted to us - giving in to likes and dislikes, treating differently people of different caste or creed. This could easily happen if we do not pray."
"There are only two ways: either we love—and love in action is service - or we put hatred into action and destroy."
~ Mother Teresa (Agnes Gonxha Bojaxiu) ~
God's gift to us August 26, 1910 to September 5, 1997
Quotes courtesy of the Missionaries of Charity website.
On Being Light & Love
People are often unreasonable, illogical and self-centered.
Forgive them anyway.
If you are kind, people may accuse you of selfish, ulterior motives.
Be kind anyway.
If you are successful, you will win some false friends and some true enemies.
Succeed anyway.
If you are honest and frank, people may cheat you.
Be honest and frank anyway.
What you spend years building, someone could destroy overnight.
Build anyway.
If you find serenity and happiness, they may be jealous.
Be happy anyway.
The good you do today, people will often forget tomorrow.
Do good anyway.
Give the world the best you have, and it may never be enough.
Give the world the best you've got anyway.
You see, in the final analysis, it is between you and God.
It was never between you and them anyway.



See also December 21st: I Am Part Of The Mystery

Prayerforce: 365 daily prayers
Available as an ebook or hard cover volume.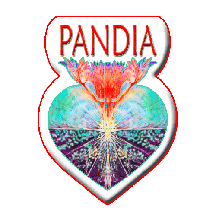 Pandia Publishing "Be The Light"
Prayerforce.Org ©2003 Clyo Beck

Background Image Courtesy Nicole Campbell