"

Help me to perform whatever miracles you want of me today.

"


Prayer for the Earth
Dear God,
Thank You for Mother Earth, our home.
Deep within my core I know that You, Mother Earth and I are One.
We are strands, woven closer than the finest silk.
My fate is hers, and hers is mine.
Whatever befalls her
will also fall upon me, my friends, my family, and my children.
Therefore, let the power of my mind be multiplied exponentially
by all who read and speak this prayer.
Across the Web of Humanity and in this precious moment,
help us unite our minds with You, on behalf of Mother Earth.
For her pulse throbs within us; her seas ebb and flow in our veins.
Her elements comprise our bodies and we are extensions of her.
We know what she needs, dear Lord, for You fill us with truth.
So we rise up, now, into energies of truth and loving stewardship.
You, Lord, guide us in touching our mother planet with love.
For she is not mute or unfeeling rock.
She moves and breathes and feels the weight of us upon her.
Like every loving mother she senses our hurts and struggles.
She feels our meanness and rejoices in our goodness.
She loves us as we love our own children.
And she calls to us now for help.
Nurtured on her bosom, we answer her call with loving action.
We commit to changing all conditions unworthy of her, or of You.
By Your Grace and through Your Guidance
we discard what is destructive and wasteful from our lives,
including bad behaviors.
Joyfully we recycle the spent, fix the broken, restore the wasted.
We beautify the ugly from without and within.
We heal ourselves and the earth.
Everything we touch, from this moment on, we make beautiful.
As we do right by Mother Earth, our love for her
—and hers for us—
fills us with great joy.
As we cleanse and beautify our physical lives
so do we cleanse and beautify our minds.
You reach inside us and show us how.
At our request, the greatest minds among are inspired.
They give us safe, clean and renewable energy sources.
At our demand, our manufacturing processes are transformed.
They sustain our planet's life so she thrives.
By Your Grace, our rain forests are now protected and restored.
You guide us in voluntarily reducing Earth's human population.
And each animal on Earth now has, within us, a new friend.
As You guide us in taking action appropriate to our real needs,
we find we are willing to change, and we find peace.
We have the intellect, intuition, love and power to save our Earth.
And we use these gifts in full force now, to her benefit and ours.
For Earth deserves our reverence.
She birthed us; she gave us her air and water.
She grew the food we needed to thrive.
We now repay her generosity with delight.
We dance with joy to the transcendent music of Your spheres.
Thank You, God, for working through me for the good of all.
Thank You for the intensity of Your love.
Every cell in my body leaps in joy for You.
As I feel my connection to Mother Earth, her health and beauty
—like my own—
expands.
Thank You, Glorious God.
Earth is healed and all life lives in harmony.
Alleluia!
And so it is.
Amen.



June 14th: I Love The Earth

Prayerforce: 365 daily prayers
Available as an ebook or hard cover volume.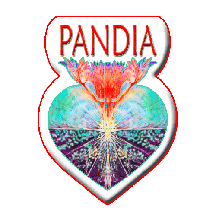 Pandia Publishing "Be The Light"
Prayerforce.Org ©2003 Clyo Beck

Background Image Courtesy Nicole Campbell