"

May my thoughts, words and deeds arise from love.

"


Prayer for Miracles
Dear God,
I choose love.
I choose miracles.
I choose You.
Help me expand to experience greater Light.
Help me understand that Jesus really meant it
When He said that His disciples
—and anyone who followed His path—

Could perform miracles even greater than He could.¹
Help me accept there is no order of difficulty

In regard to miracles,
And that one miracle is no harder for You than another.
Embed this in my mind: that miracles are as natural as rain

And that all miracles are the same.
Help me feel
—in the depths of my being –

That miracles are expressions of my own love.
Help me believe that miracles are everyone's right
— including mine.
Help me know this truth:
That the real "miracle behind miracles" is Your Love

For Your Love generates and powers them all.
Help me understand that, when I feel intense love,

I am connected with Your Love.
Help me remember that my ability to connect is the true miracle.
Help me stand in Your Love without embarrassment or doubt.
If I cannot help feeling embarrassment or doubt
About believing in You or Your Love,
Then please help me love anyway.
Help me ease my mind into understanding that love is all I need.
Help me know these are not just words, but Your Holy Truth.
Your strength, Lord, supports and protects me.
I am so grateful.
Help me turn more and more of what I am into Your Love.
Remind me to notice the miraculous is already part of my life.
Help me understand that miracles are habits

And the miraculous is natural.

You help me understand that when miracles are not happening,

Then doubt, fear, guilt, shame, anger, unforgiveness

—all of which I learned to feel in place of love—

Have blocked the miracles which are mine by Divine Right.


Help me purify myself of these blocks;

Show me how to overcome them.

Purify me of any doubt that miracles
Can be an ongoing part of my life.
Help me believe that circumstances are lining up

In accordance with my highest desires,

And help me see the evidence.
Help me play my part in the healing of this world

As I feel and transmit the loving joy of my heart.
I affirm:
You guide me in letting go of all anger against myself

—and against anyone else—

For anything and everything

And forgiving it all.
You help me accept that "it is what it is."

You guide me in feeling and releasing any fear

—that miracles may create some obligation I cannot meet

—that miracles will change my life too much,even if for good

—that I do not deserve them

—that I need to earn them

—that You do not love me
Because none of that is true.
You guide me in releasing all guilt over wanting miracles
To be a natural part of my life.
You help me understand that a miracle is not a spectacle,

But an event that brings more love and beauty into the world.
You help me understand in my heart

That Your love for me is forever,

That there is nothing I can do to make you not love me,

And that it gladdens Your holy heart
To make miracles happen for me.
Fill and refill my heart with Your Love for all that is!
Remind me to affirm my heart is full of love until it is true!
Fill me with Your Love to overflowing!
Let the miracles begin!
Your healing virtue goes through me now.
My faith is unshakeable.
The healing I need manifests in perfection.
As my vibration continues to rise ever higher into Your Love,

I affirm that miracles are a constant in my life

And I can depend upon them.
I affirm that, as miracles begin to occur spontaneously
I notice each one and give thanks for them all.
I
affirm my life is full of miracles of every size and shape.
Everyone around me is loved and blessed.
I am humbled and so grateful.
My life is a miracle of love!
And so it is.
Thank You, Miraculous God.
Amen.



See also December 30th: The Miracles Begin

Prayerforce: 365 daily prayers
Available as an ebook or hard cover volume.
¹Mark 14:12
"A disciple is not above his teacher, but everyone who is perfectly trained will be like his teacher." Jesus in Luke 6:40.
"...the blind see, the lame walk, the lepers are cleansed, the deaf hear, the dead are raised, the poor have the gospel preached to them. And blessed is he who is not offended because of Me." - Jesus in Luke 22-23.
"If you can believe, all things are possible to him who believes." Jesus in Mark 9:23.
"For assuredly, I say to you, whoever says to this mountain, 'Be removed and be cast into the sea.' and does not doubt in his heart, but believes that those things he says will be done, he will have whatever he says. Therefore I say to you, whatever things you ask when you pray, believe that you receive them, and you will have them. And whenever you stand praying, if you have anything against anyone, forgive him..." Jesus in Mark 11: 23-25.
Image: The Raising of Lazarus (c. 1410) folio 171r from Très Riches Heures du Duc de Berry. Musée Condé, France. Image courtesy of Wikipedia.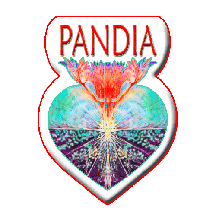 Pandia Publishing "Be The Light"
Prayerforce.Org ©2003 Clyo Beck

Background Image Courtesy Nicole Campbell